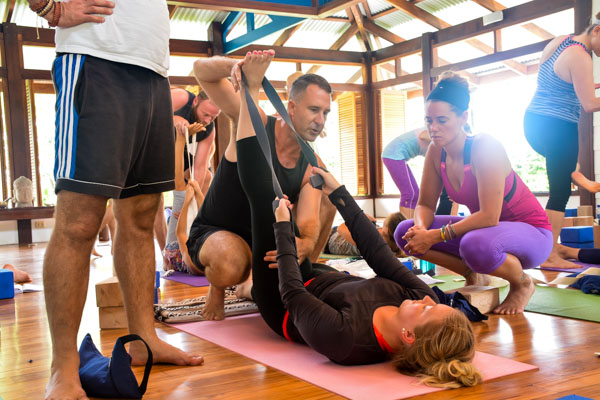 The Ways Blue Osa Yoga Retreat & Spa Will Steal Your Heart During Yoga Teacher Training
---
"Home is where the heart is." … I'd heard this proverb many times growing up but never really understood exactly what it meant until recently.
I was under the impression the word 'home' signified the place you took your first baby steps, or where your mom cooked you homemade meals, or where you watched television with dad. But now I think it means more than all these things. "Home" now represents something entirely different to me.
Most of us have an ideal vision of the way we would like our future home to look like; the location, the design, the furniture. I was no different, my idea had always been clear in my mind, but it's only now since I came to Blue Osa that I realized my vision already existed.
A road full of tall green trees, the sun's rays filtering through the leaves, and warm, fresh air, rolling in off the ocean. It's how I always pictured my perfect surroundings would look.
Then, one day, I decided I wanted to complete a yoga teacher training course in Costa Rica's Osa Peninsula.
If you can dream it, it can come true.
Costa Rica was always high on my list of places I wanted to visit, and it occurred to me, what better place to not only learn about yoga but also to become a yoga instructor in the process?
During the research phase, I searched on Google for teacher training courses in Costa Rica. Blue Osa Yoga Retreat and Spa was the first result to be displayed. After taking one look at the website, my research was complete. I knew I didn't need to look anywhere else. Blue Osa was somewhere I was happy to commit to for an entire month. I was a wheel of emotion; excited, nervous, curious, but stronger than all these emotions was a strange feeling of certainty, that this month was going to change my life.
How I fell in love with Blue Osa Yoga Teacher Training?
It was time to leave the United States and visit Costa Rica for the first time. After two flights and a transportation shuttle, I finally arrived at Blue Osa. My main recollection of the moment I stepped through its gates was that I simply could not stop smiling – It felt so much like…home.
Nature. Blue Osa is rich in nature. There are any number of different kinds of trees and greens surrounding the property, not to mention the beautifully manicured gardens that made me feel like I was in a Disney movie.
With the ocean in the backyard, behind an empty and almost private beach. Mountain ranges lie in the background behind the expansive Pacific Ocean. The retreats very own troupe of cats and dogs add that extra touch of joy to the place, "They have very good karma" Yogi Aaron, Blue Osa's owner tells me.
The staff. I could not believe the kindness afforded me during my entire stay. Every time I needed something, the staff helped me out before I could even finish asking for it. They always greeted me with big, warm and genuine smiles.
The food. While I was talking to the girls one night, one of them asked me,
"If you could live on any type of food, what would it be?"
My reply, without any thought, was "Blue Osa food."
Farm-to-table, freshly prepared meals served daily, it wasn't only the range of spices or herbs, or the presentation that made them stand out – it was the love you felt in every mouthful.
Yoga. My jaw literally dropped the first time I walked out onto the yoga deck. Large and roomy, with double windows that open to look out over the garden, with the jungle and ocean in the background, allowing fresh air to circulate. How can it get any better than this I wondered? I enjoyed this space every day during my teacher training and didn't want to be anywhere else; this was the place where I found my passion.
Within the first 24 hours, I began to comprehend what being "home" actually felt like, and started to finally understand what the saying "home is where your heart is" meant.
30 days later, following my one-month immersion, I knew my journey in Costa Rica was just the beginning.
Why I chose to return to Blue Osa?
Back in the States, it felt as if I had left a part of me in Costa Rica. I knew I needed to return. The next step in my journey was a trip back to the country I fell in love with, to revisit to Blue Osa.
I felt calm coming back to Blue Osa. I felt as if this was always what was meant to happen. I was excited to see the staff again and to live for three months in paradise. This was going to be a big change for me but I was ready.
There's something special about Blue Osa that allows you to completely unwind and relax. It's a special process watching guests arrive and being part of their daily schedule. Seeing the love and joy in their eyes when they first arrive and the sadness on the day they leave, makes me realize the almost sacred space Blue Osa can be for people.
Blue Osa is a space where you can re-connect with yourself; spiritually, mentally, and physically, whatever that may mean for you. More than anything this is somewhere you can feel at home.
When you're surrounded by nature, with no television or any other outside distractions, Blue Osa gives you the opportunity to disconnect from external interferences. With busy schedules and growing to-do lists we're all guilty of forgetting to take time out to connect with ourselves. Isn't it time you sat by the ocean losing yourself in a great book?
These moments matter. You owe it to yourself to enjoy them.
Blue Osa affords you the following opportunities during your stay:
• Relax by the all-natural pool
• Practice yoga in the open-air yoga deck
• Top up your tan on the almost deserted beach
• Swim or surf in the ocean
• Catch a stunning sunrise
• Meditate in the temple
• Burn some calories in the jungle gym
• Take advantage of the luxurious spa treatments
• Visit the world famous Corcovado National Park
This is why I chose to come back to Blue Osa, not just to savor what the resort has to offer, but also for the lifestyle that can be enjoyed once you've made the decision to invest in yourself and your needs.
Take the leap and join us in paradise.
About the Author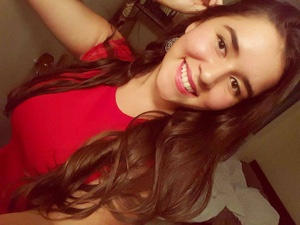 Born in Colombia, raised in Florida with a mind full of curiosity on spirituality and how to make the world a better place. Nicole has been practicing yoga since she was 16 years old, ever since she's wanted to expand her yoga practice which has turned into her ultimate passion. She went to Costa Rica where her practice deepened and now being a certified yoga instructor, still in Costa Rica, as a writer/blogger and finishing her studies on holistic health.
Growing up in a household and group of friends full of support and love is what has allowed her to achieve her dreams and to continue to be where she currently is. Expressing her passions with yoga, writing, health and nature through social media wanting to spread her passion throughout the world, one picture and one message at a time.