Sustainability in a Nutshell at the Sustainability Demonstration Center
---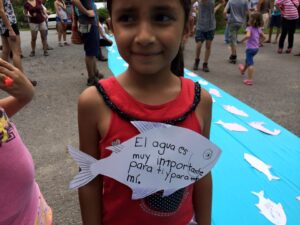 At the heart of sustainability is how we influence one another using thoughts, words and actions that match our vision, as the most powerful point of action is ourselves.
We strive to focus on what we want to see flourish in our own lives and in the world and be that change we want to see happen, through our own learning and sharing with others.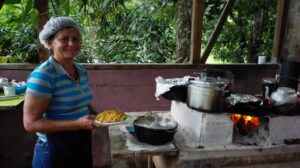 At the Sustainability Demonstration Center, we aim to demonstrate different environmentally-friendly ways of reducing the footprints we leave behind each day. Learning about how to grow safe, delicious, and nutritious food brings together families and community members with an appreciation for the food we eat. By choosing to produce and eat organic food, we no longer eat food that is laden with chemicals that make us, our land, and our water unhealthy.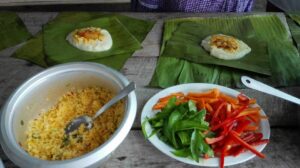 We have been actively supporting the community's opposition to a plan to divert the water from the Veracruz River for a large-scale not sustainable and environmentally damaging agricultural project. With the help of university students and their professors, community members, and many others, we as a community prepared a legal appeal that made it all the way to the Supreme Court. Today, we continue to help organize to protect our river and to influence public policy.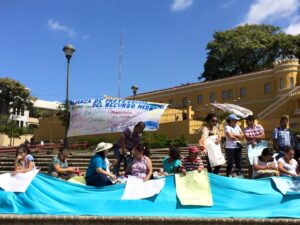 Another way we promote sustainable relationships between people and the environment is through community-based rural tourism. We encourage tourists to engage with the places they visit in ways that are in harmony with the environment. Our guests have the opportunity to help feed chickens, pigs, and other farm animals, getting a hands-on perspective about why it is important to raise animals in a humane and healthy way. Hiking through the forest and swimming in the river help people to reconnect with the world they live in and reflect about how our day-to-day choices impact our planet.