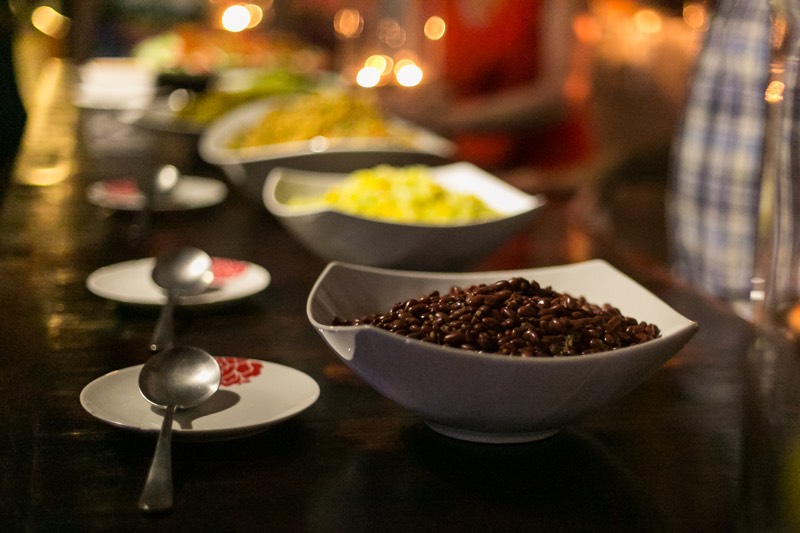 From Farm to Table-Tasting Pura Vida in All Directions
---
Pura Vida is a phrase that embodies the Costa Rican way of life and goes a very long way. Pura Vida, which literally translates to pure life, is used as a greeting, to express gratitude, a state of positive, well-being and so much more. Ticos (Costa Ricans) always say it with a smile and a sense of ease.
Living the Pura Vida life involves living in a laid back way but with gratitude and an abundance of giving and sharing. So it's no wonder that Ticos cherish their land and appreciate every minuscule aspect of it.
And this wonderful way of living shows in the way they treat and use the land. Recently, Costa Rica achieved 99% in renewable energy due to their abundance of renewable energy resources. From large river systems to solar power, Costa Rica is paving the way as the forerunners in renewable energy.
Not only are they making tremendous strides in renewable energy, but there has also been an incredible rise in organic and sustainable farming practices, according to the Tico Times. The popularity of this kind of farming has gained attraction due to the satisfaction the farmers gain in producing food that is healthy and nourishing, whilst benefiting the earth. This sustainable way of production and consumption benefits everyone, from local farmers to the health and well-being of animals, and the people who consume the food. 
And while many countries are dabbling in this new, innovative way to eat, Costa Rica is digging in deep. There are many establishments in Costa Rica that boast their farm-to-table practices, and I've rounded up the top places from the North, South, East and West that do it best. 
North
Benedictus Steak House, La Fortuna
This is an excellent restaurant where you can have an incredible, organic experience with amazing ambiance. The cows on the premises are grass-fed and the chickens are free-range. However, do not be deceived by the name. While Benedictus does offer a plethora of meat, it can also be a veggie-friendly place to dine as well. Just let the super-courteous staff know, and they'll do their best to accommodate your needs.
The restaurant itself is actually an extension of the owner's home and sits atop their organic farm. To top it all off, the views are spectacular. The perfect place to catch a nice sunset, have a romantic dinner or bring the kids. Staff is so nice, they'll sometimes let the kids feed the chickens!
Keep in mind, they are running on Tico time. If you don't have a reservation, expect a bit of a wait. As for the food, it's probably about an hour from when you order to when the food arrives. However, all-in-all a lovely farm-to-table experience, with the freshest of fresh ingredients.
South
Blue Osa, Osa Peninsula
Blue Osa Retreat and Spa takes pride in their cuisine, that is known throughout, for their farm-to-table menu. Located on the Osa peninsula, all the ingredients in their decadent meals are either from their on-site garden or locally sourced.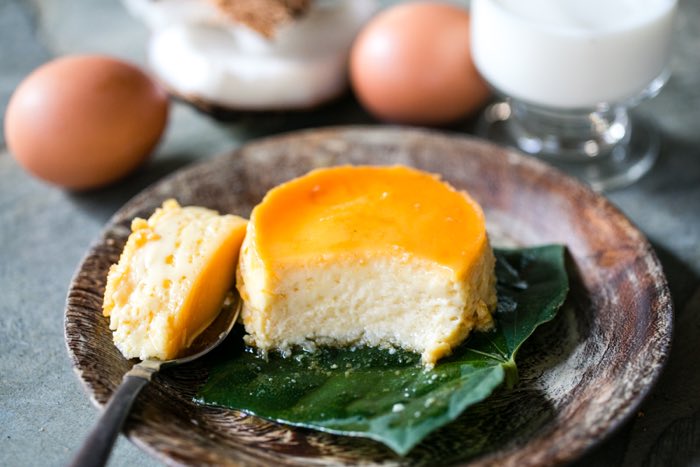 Each meal is made with love and care and every portion of the meal contains something from their garden. From the super-delicious salad dressings, to the cheesy baked yams, this is a definite go-to for comfort food that is delicious and made from the heart.
The meals are mostly vegetarian, but sometimes fish and chicken are offered, however there's always enough for the vegetarians. If you're vegan or gluten-free they beautifully cater to that as well, even at dessert time! 
Food is served family style and before dinner there is a brief introduction of the food. It's healthy and nutritious and there's even a cookbook for purchase if you want to take the wonderful recipes home with you. Everyone who dines at Blue Osa has nothing but positive things to say about the exquisite food.
East
Refugio Grill, Puerto Viejo
Looking to eat in the jungle without the rugged experience? Look no further, Refugio Grill has you covered.
At Refugio Grill you can expect impeccable food paired with wonderful service. The food is procured locally and with immense pride. The menu is constantly changing because the ingredients are sourced seasonally. The bread is homemade, the chips are made-to-order and the guacamole is out of this world.
With an Argentinian chef, the food is made with his influence, but also shares some hints of Spanish-style and Mediterranean cooking as well. From the appetizers to the dessert, this lush setting will not disappoint. They also have a nice selection of Argentinian and Chilean wines as well. Savor the food as much as they enjoy creating it.
West
Nectar, Nicoya Peninsula
Located in the Hotel Florblanca and voted as one of Costa Rica's top restaurants, Nectar uses seasonal and fresh ingredients to craft their eclectic menu. With their "hook to fork, farm to table" tagline, expect only the freshest and most local ingredients when ordering from their menu.
Albeit expensive (expect to pay what you would back home), it goes to show that sometimes forking over the extra cash for high-quality, local food is worth the 'extra' costs.
The restaurant is elegantly set up, with an abundance of tables set in a lush, jungle environment, overlooking the pool. The atmosphere was extremely relaxed with impeccable service.
Central
Furca, San Jose
With its sleek interior and elegant dining experience, Furca is not for the casual diner. At Furca you can expect high-quality food along with stellar service.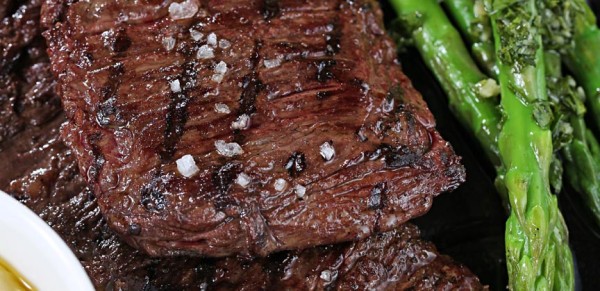 The folks at Furca clearly have a care and passion for food. The menu is extensive, although quite meaty (it is a steakhouse, afterall) however the greens are leafy and in abundance. At Furca they like to support local farmers and sellers, giving their money to a face rather than a large operation. Using seasonal and fresh ingredients, you can always expect a deliciously fresh meal with an honest origination.
As you can see, eating fresh and local isn't a difficult feat here in Costa Rica. Taking pride in agriculture and local cuisine is something that separates Costa Rica from the rest. If all food was this transparent the world would be much better off in terms of taking care of the environment and food sustainability. So the next time you're out eating, it'd be wise to ask, "where did this come from?" Knowledge is power, after all.
About the Author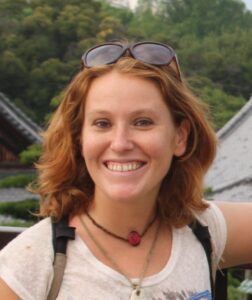 Tara is an elementary school teacher, presently taking a much-needed break from teaching, and in turn dabbling in and out of different job roles. Her travels have taken her all over the world, previously living in Thailand, Taiwan and Cambodia. Currently, she's a volunteer writer and yoga instructor at Blue Osa Yoga Retreat and Spa in Costa Rica. When she's not busy at work, you can find her doing what she loves, which is included but not limited to: lazing about in hammocks, eating salad, watching sunsets and reading.