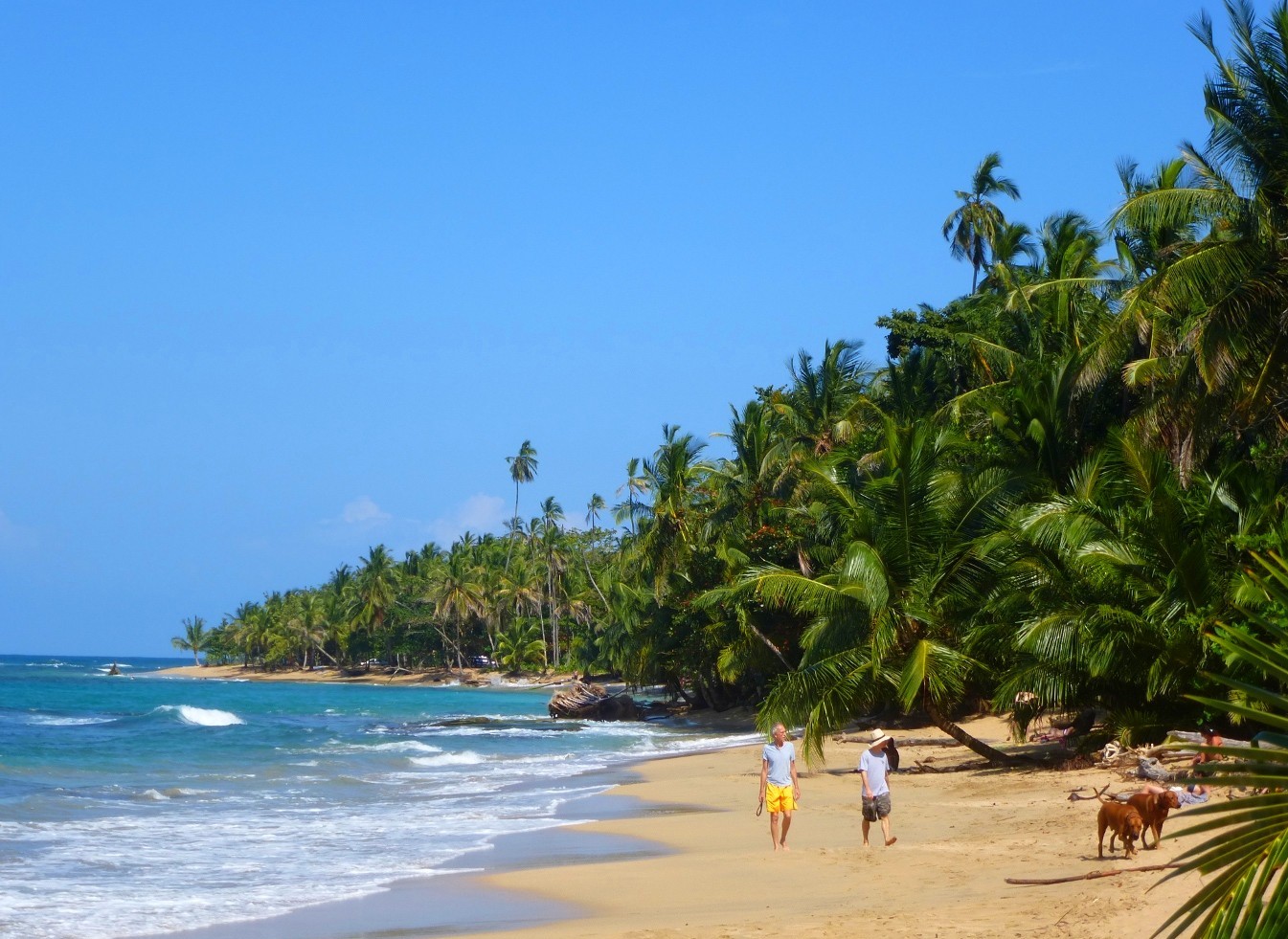 The Beaches of Caribbean Costa Rica
---
When people talk about the beaches of Caribbean Costa Rica it is with a degree of awe — and that's not surprising.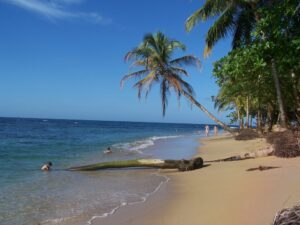 The beaches from Puerto Viejo to Manzanillo on the Caribbean coast could easily be referred to as jaw-droppingly gorgeous. It's not just about clear turquoise ocean or fine golden sand: all these beaches have something remarkable and beautiful which draws visitors back again and again. Some people fall so head over heels in love with the beaches of Caribbean Costa Rica that they decide to move here permanently because they just can't get enough of them!
So what makes them so special, so remarkable, so beautiful? Well, each beach has its own character and there are beaches to suit your every mood. Whether you want to simply sunbathe and bathe in a natural pool, surf like a professional, snorkel amongst tropical fish and coral reef, swim along a coastline lined with rainforest and wildlife or fish for your barbecue, there's a beach here for you.
Thanks to the laws that nothing can be built within 50 metres of the high tide line, the beaches of Caribbean Costa Rica are naturally beautiful, unspoilt by buildings and consequently full of wildlife.
So have a look at a short description of each beach from Puerto Viejo to Manzanillo and see which one is calling you…
Playa Negra
Famed for its black sand Playa Negra in Puerto Viejo has stunning views of the coastline and the famous old barge (complete with its own tree) which used to deliver goods to the area before the road was built.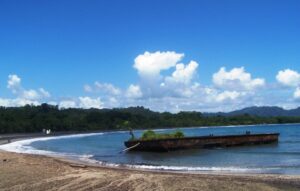 Playa Puerto Viejo
Situated in a bay, Playa Puerto Viejo is a perfect spot to lie in the shallows or on soft sand with a cocktail from one of the bars or restaurants just a few metres away. Or catch the fishermen returning with fresh fish and lobster to throw on your barbecue.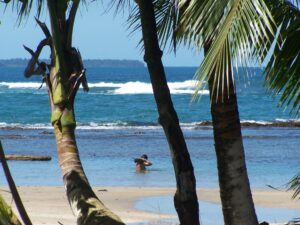 Playa Cocles
This long beach with an offshore island that looks like something from Robinson Crusoe is famous for the Beach Break and a magnet for surfers. Regular Surfing tournaments attract surfers from around the globe and if you want to learn how to surf this is the place for you. At the far end of Cocles beach are gorgeous natural 'plunge pools' where you can alternate your plunging with a rest under a leaning palm.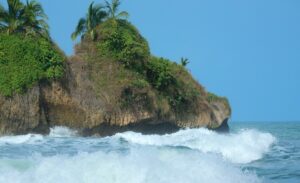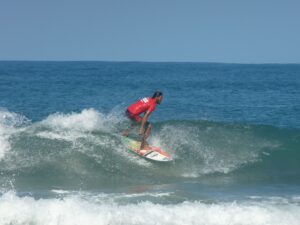 Playa Chiquita
This is a wide sandy beach, curving around the headland and dotted with shallow coral rock pool which could be the ultimate in lazy sea bathing after snorkelling its colourful reef.
Playa Punta Uva
Not for nothing was Playa Punta Uva named as one of the top 10 best beaches of the world. This in a truly unforgettable beach where the rainforest drips from the shore into turquoise calm waters and pelicans dive for fish, whilst the backdrop of rainforest is often full of Howler Monkeys.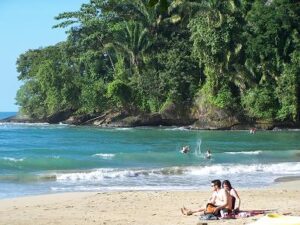 Playa Arrecife
This is your picture postcard palm-fringed, white sand beach with views of the bay's curving headlands in shades of blue and good snorkelling in calm clear waters.
Playa Grande
Aptly named this is big long beach where experienced surfers ride the waves and the rest of us admire the view or a cool dip in the river mouth… and dogs run with joy.
Playa Manzanillo
This should really be 'Playas' of Manzanillo as there are various beaches here. The beach in front of the famous Maxi's restaurant is full of local colour while as you walk on there are caves to explore, jungle trails leading to panoramic views and snorkelling off the point.
Whichever of the beaches of Caribbean Costa Rica you visit there is one thing for sure: you will never forget them and the photos you take will have friends and family asking 'Is this for real?' Yes, they are that spectacular.
Happy Beaching!