About the hotel
---
Experience the REAL Costa Rica at the Lookout at Playa Tortuga - a twelve room hidden gem centrally located 
amid tropical jungles, lush mangroves and isolated beaches.  
Whether your ideal vacation includes photographing the area's exotic birds and wildlife, relaxing, unwinding and pampering yourself or spending adrenaline-filled days zip-lining, kayaking or repelling down waterfalls, 
the Lookout will meet your every need.  We strive to make your stay memorable with attentive service, cool & comfortable rooms, delicious food and drinks in the Lookout Cafe and knowledgeable staff to assist you in planning your tours and activities. 
Located near the quaint village of Ojochal (a food lovers paradise),  the Lookout is the perfect base for exploring the stunning Southern Pacific Zone of Costa Rica.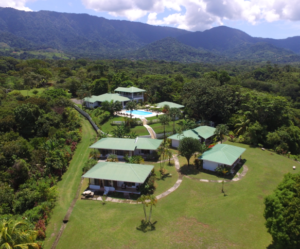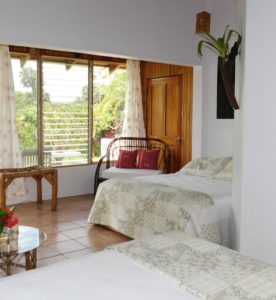 For Pricing & Reservations
CONTACT HOTEL